HandBand Pro®
V3 Grips with Wrist Support
Regular price
$ 26.99
$ 0.00
Need wrist support for heavier lifts? HandBand Pro® V3 offers grip, rip prevention, total hand freedom, and the support you need to protect your wrists!
Our patented one-piece design easily closes with velcro and also locks at the wrists for additional support.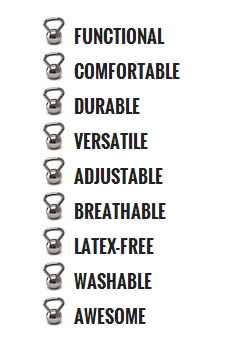 One size! Because the 'extra' material is at the back of the hand and there's an adjustable velcro closure, our V3s fit virtually all hand sizes. 
For longest use, hand wash quickly in cold running water with mild detergent or OxyClean and lay flat to dry.
---
Share this!