HandBand Pro® was created out of a need in the fitness industry for a better grip and hand protection that prevents slipping, blisters and rips during high-rep workouts.
The feedback from the Crossfit and fitness community has been incredible, and we love to hear from athletes who are amazed that their hands don't blister or rip after multiple reps anymore!
Since the launch of HandBand Pro® in May 2014, we had also unexpectedly received positive feedback from several people who had bought them to use for their wheelchairs. They said they prefer HandBand Pro® over their gloves for their chairs because they are easy to put on and off, they don't cover their whole hand, they protect their hands and help with grip, and they love how they look.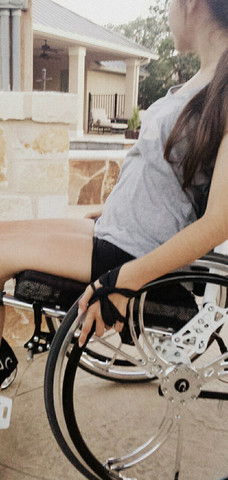 "Girl on Wheels" - Jul 15, 2014
"I'm 22 and wheelchair bound - Pushing my chair just has my hands so messed up.
I hate my regular gloves because they take me forever to put on and they look funny on me, but Handbands are so cute & simple to use. I'm getting more!!" -Rubi 
____________________________________________________________________________________________ 
When we posted Rubi's picture and comment on our Facebook page in July 2014, we received numerous comments, messages, emails and calls from people asking where they could get HandBand Pro® for the wheelchairs. The pictures and requests were both inspirational, heartbreaking, and humbling.
There is a huge need here. Do you know that in the US alone, there are over 3.3 million wheelchair users?? And this - less than 20% of wheelchair/walker users are employed. 
Our mission is to provide HandBand Pro® for free to those who rely on wheelchairs, walkers and crutches for mobility. But the need is greater than what we can do alone.  We set up the HandBand Pro® Sponsorship Program to provide a free pair of HandBand Pro® to someone who could be blessed by a sponsorship gift from YOU. We have special pricing for sponsored pairs, and as a thank you, you will receive a $5 eGift Certificate to HandBand Pro®.
I don't know about you, but I take my mobility for granted. My legs work and I complain that I 'can't walk' after leg day. The more requests that come in, the more I'm humbled and reminded that I can do SOMEthing to help. It may be small, but a pair of HandBand Pro® may make a positive difference in someone's life. Will you join us in spreading a little kindness? We never know what it could mean to someone.
Thank you for being the engine to our mission!
         If you rely on a wheelchair, walker, or crutches for mobility, you may be eligible to receive a free pair of HandBand Pro® through the HandBand Pro® Sponsorship Program.
__________________________________________________________________________________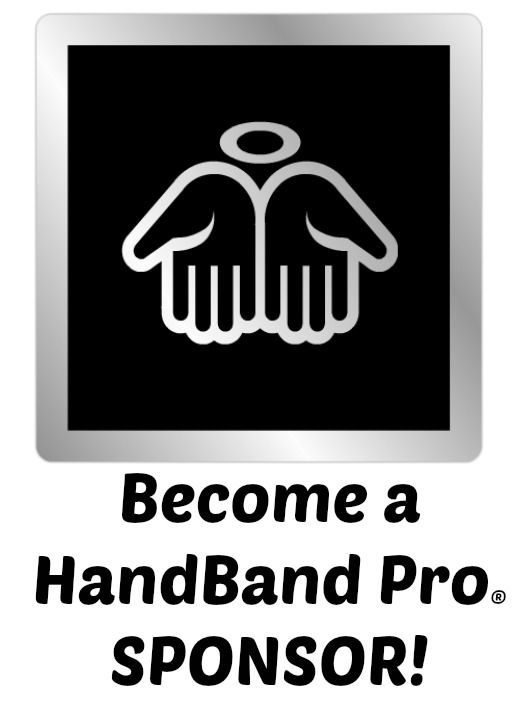 What is a Sponsor?
A HandBand Pro® Sponsor is someone who wishes to help someone who relies on a wheelchair, walker, or crutches for mobility to receive a gifted pair of HandBand Pro®. There is no other obligation or requirement. 
How Can I Become a Sponsor?
We've made it as easy as possible for you to Sponsor!
Choose the person you'd like to sponsor visiting our sponsorship page here.
We have special pricing for Sponsorship,  and as a special thank you, YOU will also receive a $5 HandBand Pro® Gift Card that you can use any time!